OTTS Offers Tabletop M153 CROWS II Gunnery Trainer
OTTS Offers TableTop M153
CROWS II Gunnery Trainer
OT Training Solutions is offering a new stand-alone PC-based gunnery trainer after the successful delivery of Stryker RWS Trainer currently being used by the U.S. Army National Guard across the United States.
The M153 CROWS II Tabletop Gunnery Trainer allows new gunners to become familiar with Common Remotely Operated Weapon Stations prior to qualifications, field exercises, and combat situations.
This comprehensive trainer provides training to locate, identify, and engage enemy targets with the .50 caliber M2 machine gun, M240 7.62mm machine gun, M249 5.56mm machine gun and 40mm Mk 19 grenade launcher in accordance with TC 3-20.31 Crew Training and Qualification standards.
OT Training Solutions' simulation allows the vehicle gunner to operate the trainer and instructional system from a touchscreen monitor and controls the weapon with a high-fidelity control grip. Crew records are stored and can be transferred to any CROWS Tabletop Trainer.
The PC-based simulator provides options for desert visual terrains and adverse visibility conditions. The OT Training Solutions system is versatile with a rapid set up and is provided in a compact pelican transport case.
The tabletop trainer is delivered with a New Equipment Training (NET) course and comes with a 12-month warranty.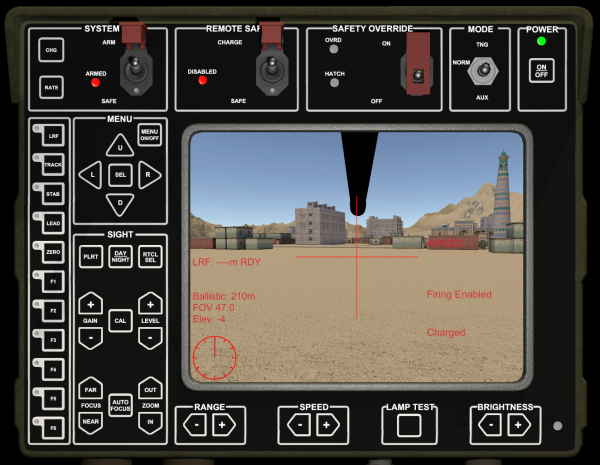 A Few Ways to Begin a Conversation with OTTS
Contact us today!
Download our capabilities sheet
Click the button to
contact us today!
download our capabilities sheets.