Work With
OT Training Solutions.


Learn How.

We love supporting our clients, and we are great partners to government organizations and companies of all sizes. You can find us on GSA or we can work under other contract vehicles. We value the relationships we build and the experiences we share.

OT Training Solutions knows the unique needs of the government and those of contractor teams as well. Year after year, our experienced team works closely with clients all over the world to deliver the best results, on time and within budget.

We're always ready for success! Let us know if you would like to partner with OT Training Solutions.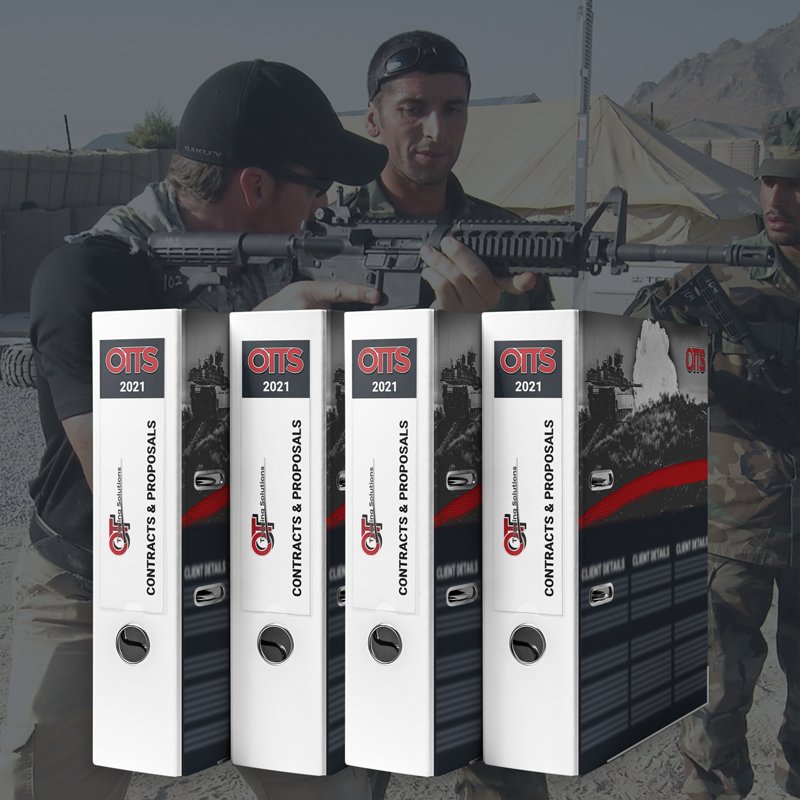 We're Proud to Be A Part of These Great Programs
GSA |
General Services Administration
OT Training Solutions determined a need for a Stryker trainer based on current training limitations and set out to develop a training device to rectify these limitations. With SME input from Stryker Master Gunners at Fort Benning and multiple Stryker units, our team asked what they needed in a system and why.
After years of research and development, we proudly offered the Stryker community two affordable  options: (1) a compact gunnery trainer contained in a transportable case that two soldiers can carry anywhere in the world, and (2) an optional driver station that provides crew coordination training.
Under the GSA Stryker Remote Weapons System (RWS) contract, OTTS provides Table Top Gunnery Trainers and accessories. The Stryker RWS Table Top Gunnery Trainer is a stand alone PC based device which trains new Gunners in locating, identifying and engaging enemy targets with the M2 and MK19 weapons before any qualification, field exercise, and combat situation. Accessories for the Stryker RWS include the Driver Station and Instructor Operator Station. These accessories interface with the trainer to expand its training capabilities and allow instructors to monitor and review training progress.
OT Training Solutions is a GSA provider of the OTTS Stryker Trainer Warranty program. Under the warranty, we offer information assurance patches, routine maintenance, and replacement of normal wear and tear or failed items.
TSS-E |
Training Support Services Enterprise
OT Training Solutions provides Engagement Skills Trainer (EST) and Call for Fire Trainer operators at Joint Base Lewis-McChord under the U.S. Army Training Support Services Enterprise contract. Our operators help warfighters qualify for individual and crew-served weapons with these live weapons training simulation systems.
OT Training Solutions serves U.S. Army Garrison Fort Bragg, providing landscaping and grounds maintenance. With more than 160,000 acres, the North Carolina installation is one of the largest in the U.S. Army inventory.
NGB |

National Guard Bureau Training and Range Support
From 2015 – 2020 August. Performed as a subcontractor to PULAU Corporation, OT Training Solutions provided training, mentoring and logistical support to the Army National Guard.
The services provided by OT Training Solutions supported the Training and Range Support Program (TRSP) through assistance with the operation and management of multiple military training devices. In addition to this work, OT Training Solutions provided integrated logistics support for training devices and parts at the Army National Guard Training Support Centers throughout the continental United States.
MCoE |
Maneuver Center of Excellence
The mission of the MCoE G3 is to manage, support, and evaluate all operations and training at Fort Benning, Georgia.
As a subcontractor to Liberty, OTTS provides staff augmentation and support services for normal operations within the integrated G3, including skill sets of planning, training, scheduling, managing, analyzing, inspecting, coordinating, and communicating throughout the various organizational divisions.
Also under MCoE as a subcontractor to Booz Allen Hamilton, OT Training Solutions is providing staff augmentation services in support of the MCoE Soldier Division at Fort Benning.
Our team is responsible for general administrative, technical, and analytical services to the existing MCoE organizational structure, as well as training development support, doctrine development, capability development, instructional support, and Training Aids, Devices, Simulations, Simulators (TADSS) modeling and analysis.
ATMP |
Army Training Aids, Devices, Simulators and Simuations Maintenance Program
OT Training Solutions is a subcontractor to Lockheed Martin on the Army TADSS Maintenance Program (ATMP) which provides integrated, one-stop, world-wide maintenance and sustainment for Army TADSS, Instrumentation Systems, and Instrumented Ranges.
The ATMP contract will sustain over 200 types of TADSS located at approximately 600 sites worldwide, manned and unmanned, with a total TADSS fleet comprised of nearly 250,000 individual items.
OT Training Solutions maintains all the ATMP devices at Ft. Campbell and Ft. Dix and provides Rover Maintenance to numerous armories around these bases.
ALS EF5 |
Afghan Logistics Specialist (ALS) Essential Function 5 (EF5) Program
OTTS was awarded the Afghan Logistics Specialist Essential Function 5 (ALS-EF5) Program in November of 2017 to provide comprehensive training, mentoring, subject matter expertise, and logistics management support to the Afghan National Defense and Security Forces (ANDSF) logistics commands. We have deployed a well-qualified team of U.S. Trainer/Mentor/Monitors (TMMs) to Afghanistan concurrent with our hiring of Afghan nationals to serve as Afghan Logistics Specialists (ALSs).
Our principle objective is to train the ALSs in logistics processes and in the application of CoreIMS inventory management software. After training, the ALSs are embedded as civilians within the ANDSF at deployed locations, allowing them to gain valuable experience as career logisticians. Ultimately, the training provided to individual ALSs under this program will help with career advancement in civilian areas, thus contributing to the economic development and stability of Afghanistan in the future.
A-COFT |
Abrams Conduct of Fire Trainer
Conduct of Fire Trainer Modular Situational Awareness (COFT-M-SA) Gunnery Trainers provide training for Abrams crews on gunnery in order to meet Gate To Live Fire (GTLF) requirements. It also included upgrading 36 existing COFT-M-SAs to a precision gunnery trainer for the crew of the Abrams M1A1 Situational Awareness (SA) and the M1A2 System Enhancement Package (SEP) Version (V.) 2 combat systems.
Take A Look At Our

Past Performance
Conduct of Fire Trainer | Situational Awareness Program
ARCIC Support Services
MRAP Egress Trainer Program
Logistics Training Team
ANA Special Infantry Training Program
ANSF Native Literacy Program
OTTS has achieved several significant milestones in the first two years of literacy training:
ANA/ANSF Literacy Programs
1st US Army Senior Mentor Program